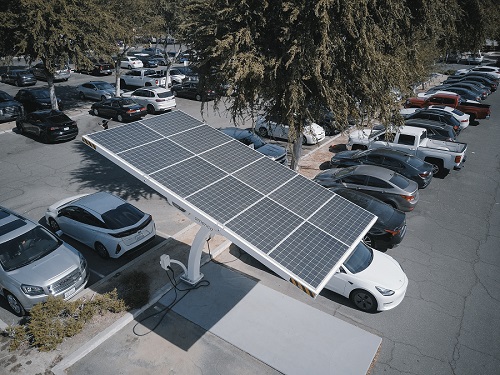 The latest Society of Motor Manufacturers and Traders (SMMT) report shows that new EV registrations almost doubled in 2021.
Bad Year Generally For New Car Registrations
The effects of the pandemic and the semiconductor shortage continued to have an effect on car purchases in 2021 as new car registrations only rose by 1 per cent to 1,647,181. In fact, the market was down -28.7 per cent on even pre-pandemic 2019 levels, which makes 2021 the second worst year since 1992 for new car registrations.
Battery Electric Vehicles (BEVs)
One really good bit of news from the report, however, is that in 2021 more new 'battery electric vehicles' (BEVs) were registered than over the previous five years combined. EV market share almost doubled from 6.6 per cent in 2020 to 11.6 per cent in 2021, and two of every five new car models are now able to be plugged in. In comparison to the UK's European neighbours, the UK ranked as the third-largest European market in 2021 for new car registrations but the second largest by volume for plug-in vehicles, and the second largest for BEVs.
More Than One In Four Electric
The SMMT figures show that adding together the 8.5 per cent of all new cars registered in 2021 that can be plugged in with the 147,246 hybrid electric vehicles (HEVs) registered (another 8.9 per cent market share), 27.5 per cent of the total vehicle market is now electrified in some form. In 2021, BEV's proved especially popular, breaking a record for market share in a non-locked down trading month at 25.5 per cent.
Challenges
The UK government's net zero ambitions, the investment of £billions into new EV technology by manufacturers, and an appetite for cleaner and greener transport from consumers have helped to drive EV sales forward in recent years. There are, however, some challenges to the part that EVs could play in the government reaching its net-zero target. These include:
– Cuts to purchase incentives and grants for home chargers.
– The slow pace of growth in on-street public charging. E.g., on average, 16 cars share one standard on-street charger.
– The uneven distribution of public charging stations around the UK.
– The Department for Transport backtracking on/delaying the installation of chargers in commercial car parks in England. Installation will now be limited to only new or refurbished buildings.
– The government cutting the EV grant twice in 2021
What Does This Mean For Your Organisation?
With the ban of new petrol vehicle sales due to come into force in 2030 and with these promising new figures for EV sales last year, the UK appears to be moving in the right direction to cut the damaging emissions caused by vehicles on its roads and help meet its net-zero ambitions. There are, however, still some clear challenges to be overcome as regards charging points (availability/number and distribution), and this has not been helped by some confused messages and decisions e.g., backtracking on decisions about the installation of chargers in England's commercial car parks. Consumers may also have felt a little discouraged by cuts to EV grants over the past year. It's still relatively early days though, and with EV sales increasing so much on last year, the post-pandemic/endemic sales environment where the economy is back to strength and restrictions are mostly lifted, EV sales this year could be boosted significantly, and this may prompt stronger action to really tackle the charger challenges.